If you're reading this right now here's what I know: 

You are meant to be an artist. 

I know, life got in the way and you somehow fell off track. But your dream has not yet passed! You don't have to wait for "someday".  Your time is NOW!
You can be that artist who creates prolific work. Art that changes the world! Art that is stunningly beautiful and turns heads. Art that people talk about. Art that fills your soul with meaning and purpose.  

Whether you want to make it your career or your passion, you can be that artist of your dreams. You have it in you. Yes, you're surely talented but that's not what's most important. What's important is that you are determined. You refuse to give up. If you've given up in the past, don't worry, you can always start again. Now is your time. 

You may feel painfully stuck if you have artist block or some sort of resistance to even starting that just won't go away. And this can feel mysteriously hard to overcome. I know, I've been there.    

It's not your fault! It's hard to stay consistent when society is stacked up against you. Artists don't get the support they need. And if you have a full-time job or kids or you're just damn busy, it can feel insurmountable. Despite all your best intentions when it comes time to try and make some art you're probably too tired and burnt out to do it. So you end up looking at Facebook or watching Netflix instead. 


This. Is. Frustrating.

It's frustrating because you know you have that amazing artist within you just waiting to come out! But it's like trying to open a door knob with oil on your hands.  

Life can feel unfair. Most people think that if they just had more time, more money, a better studio space, better health, etc. then they would overcome artist block and start making art every day.  

But you're probably starting to catch onto the fact that you can't wait for the stars to align because then you'll be waiting forever. Prince charming isn't coming. You've just got to take action despite whatever hurdles are in your way. 

I've listened to hundreds of artists describe what's holding them back from making their art and everyone has a reason. But few of their reasons are actually real obstacles. They are simply excuses that can be overcome. There is always a path back to making art again.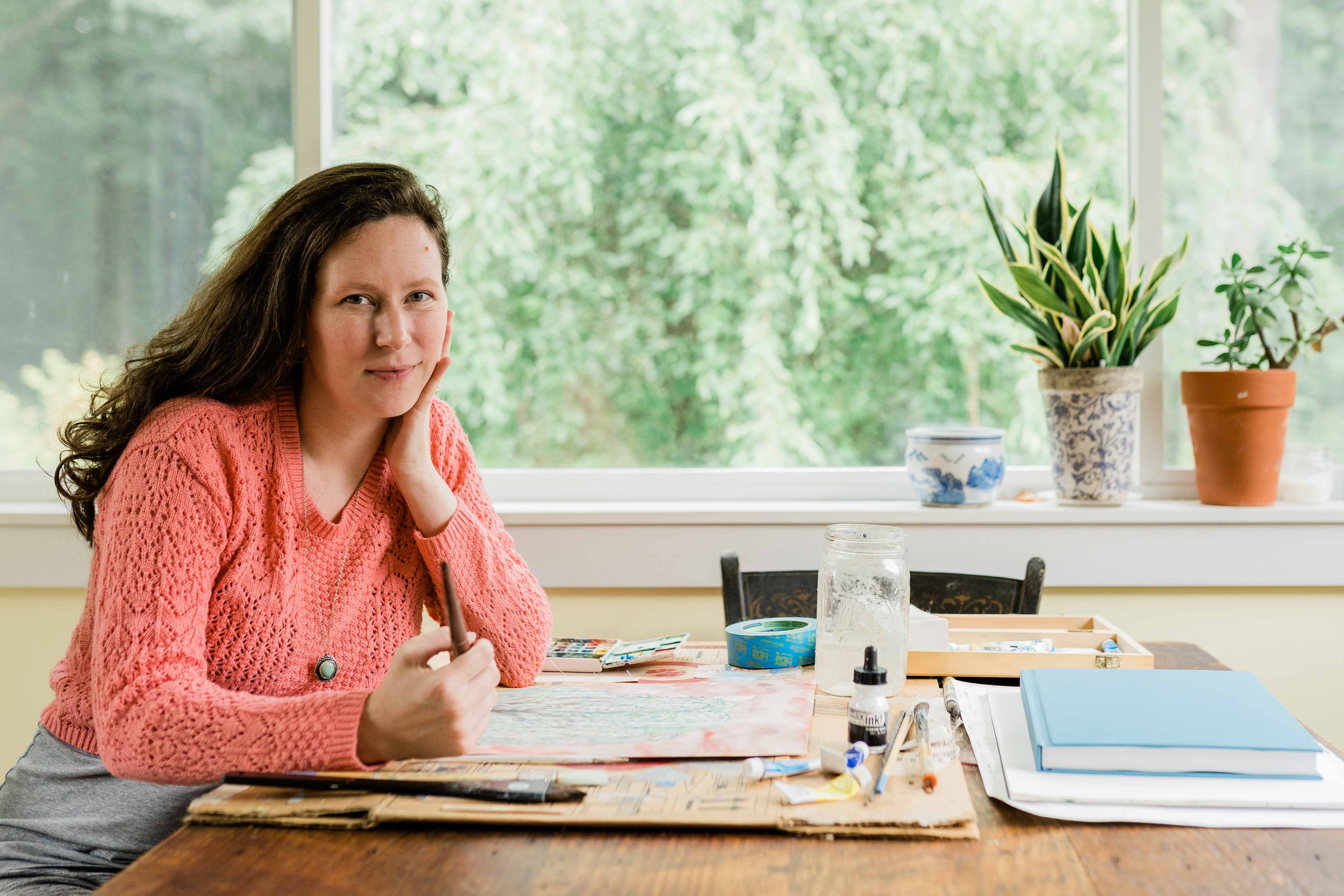 I realized, it's almost never our circumstances that hold us back from making our art. Even if it seems that way.  
For example, I had artist block for 9 years during a time in my life when I had plenty of free time. But I THOUGHT I just didn't have the time or space for art. When did I finally start making art again? When my son was just 4 weeks old.  

I had no time, no money, no energy, no fancy studio. And yet, once a week I promised myself to sit down for at least half an hour to paint. That tiny commitment snowballed into a flourishing art practice.  

It wasn't that my outside circumstances changed in my favor, it was an internal shift that helped me get over artist block. I became completely and utterly committed to the idea that I could make art on a consistent basis. And so I did.  

You can do this too!!

You have everything you need within you to beat artist block. It just can be a little bit tricky to get over the mental hurdles and figure out how to actually stay disciplined. You might need a helping hand to show you the way. 

This is why I created the Artist Block Workshop. To help you get clear on what's holding you back and develop the skills you need to create a flourishing art practice. I want all that beautiful earth shaking art to come flowing out of you again! This is possible for you!

The Artist Block Workshop includes 6 core modules with easy to watch videos, results oriented worksheets, and a library of resources.

BONUS: You'll also get a 1 hour coaching session with me to get individual help!!


Here's what you'll learn...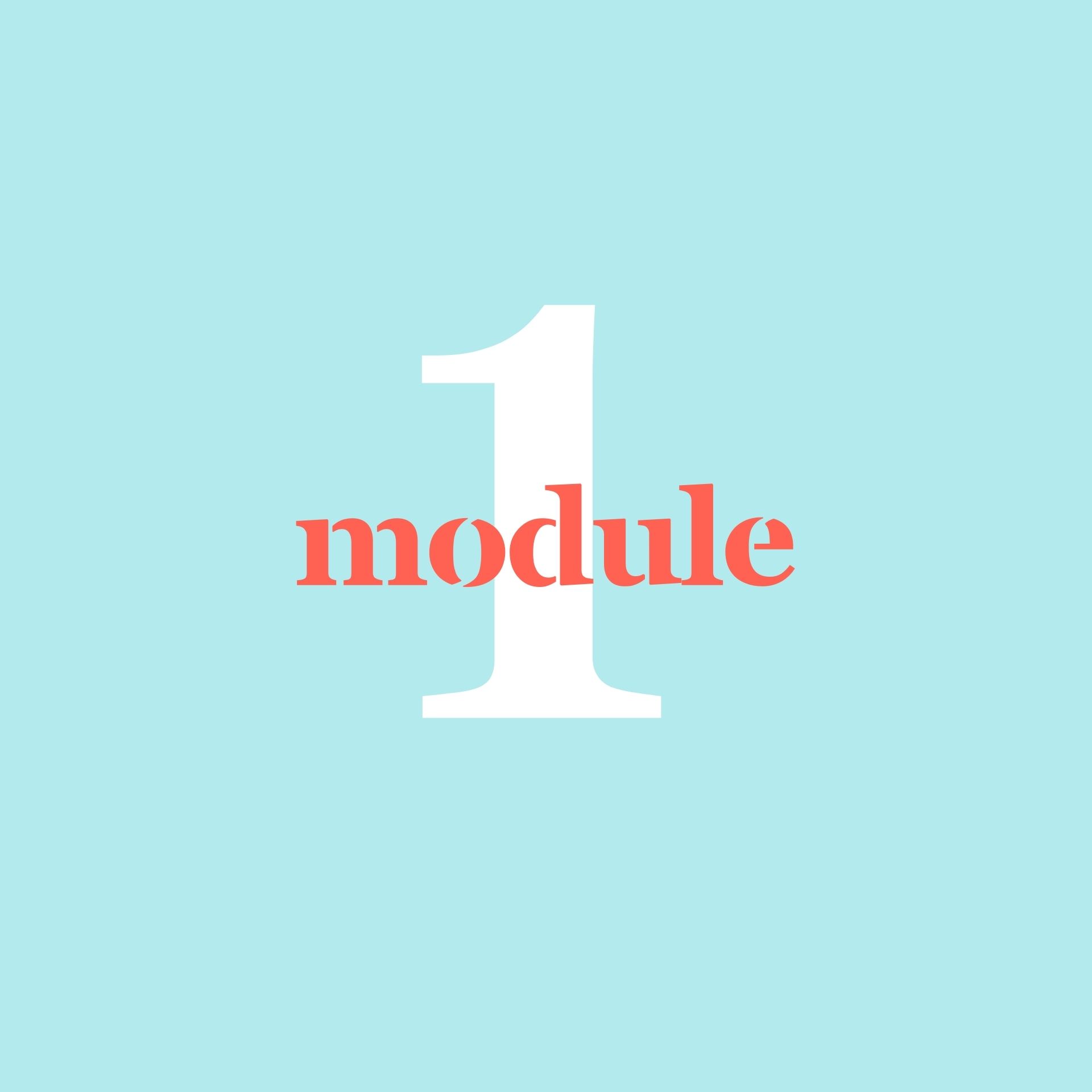 This first module is essential to your success in beating artist block. Without getting clear on your why it will be too easy to slip back. Although it may seem obvious to you, most of us only have a surface level understanding of our why. Once you truly dive deep into your internal motivations through a series of writing exercises then you'll have to power to overcome artist block.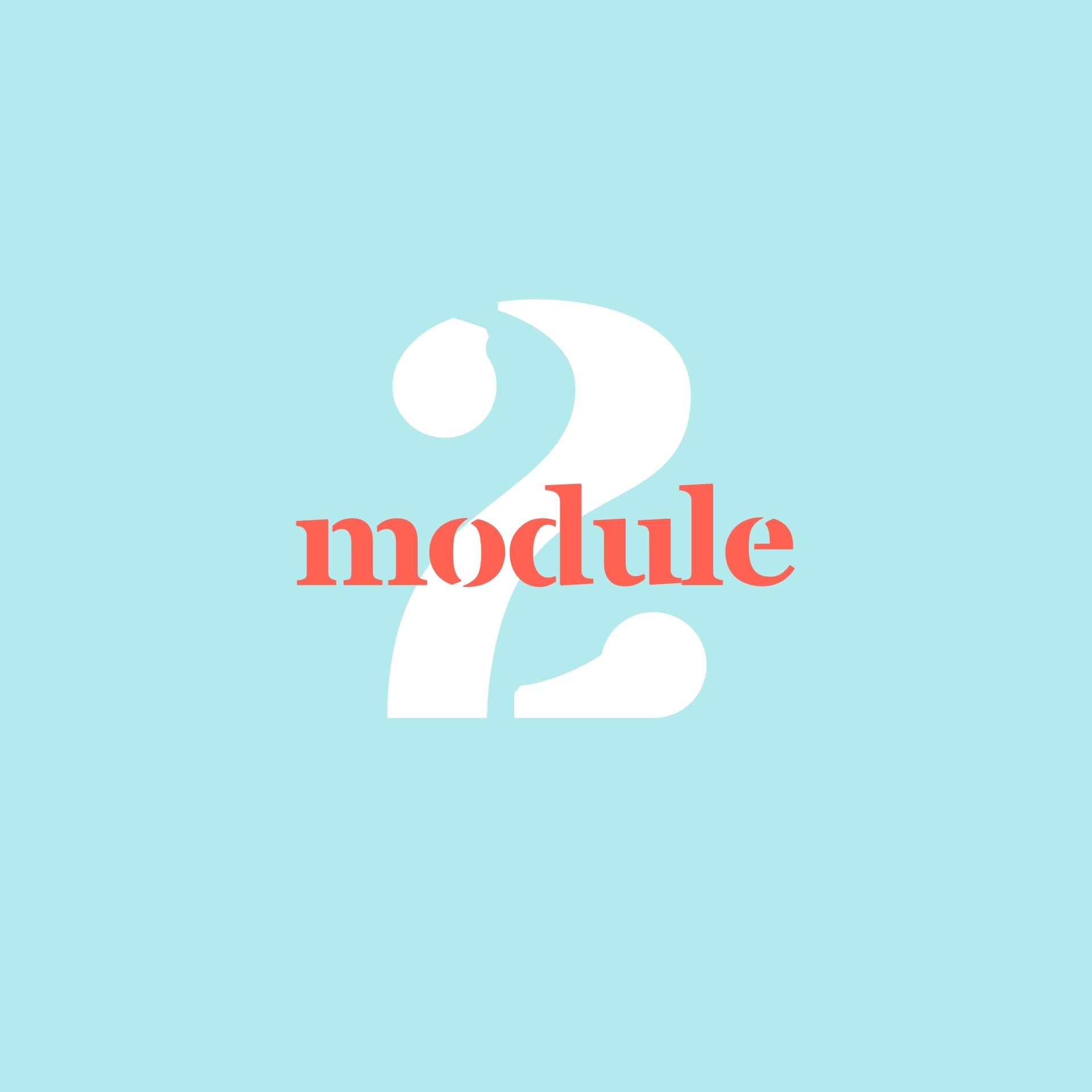 The Fears Behind Your Block
Fear is the killer of all creative hopes and dreams. In this module we learn how to face the beast and dismantle your fears or anxieties that are behind your block. Most people have common fears about not being good enough or about not making it as an artist. We go over these common fears as well as use question prompts to discover your unique blocks to making art.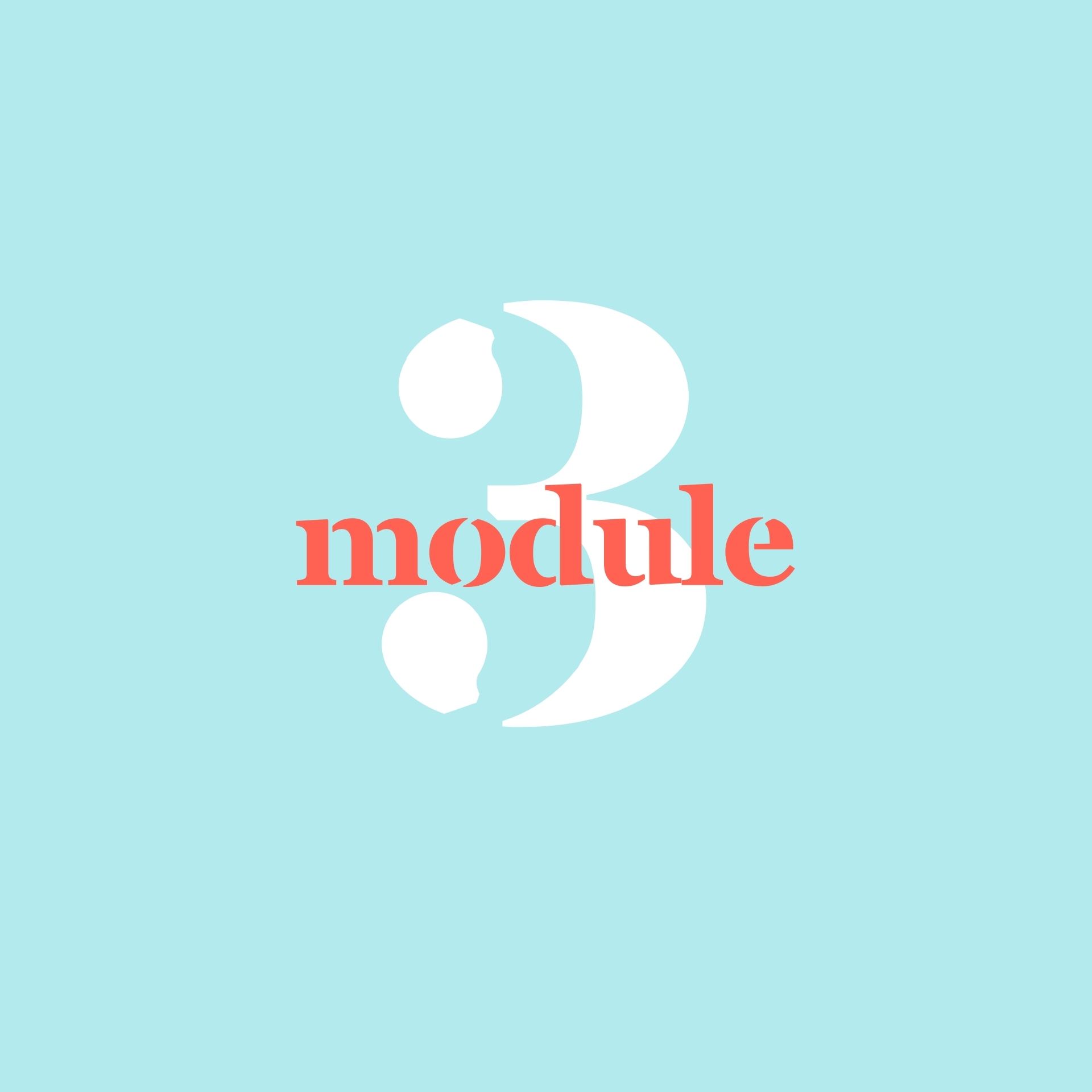 Excuses are so sneaky! They always seem legitimate and can really hold you back for years and years. In this module you'll learn all of the possible excuses you could be coming up with. Then we will also cover how to deal with real life obstacles you may be facing. That way there is nothing that will come between you and your art making time.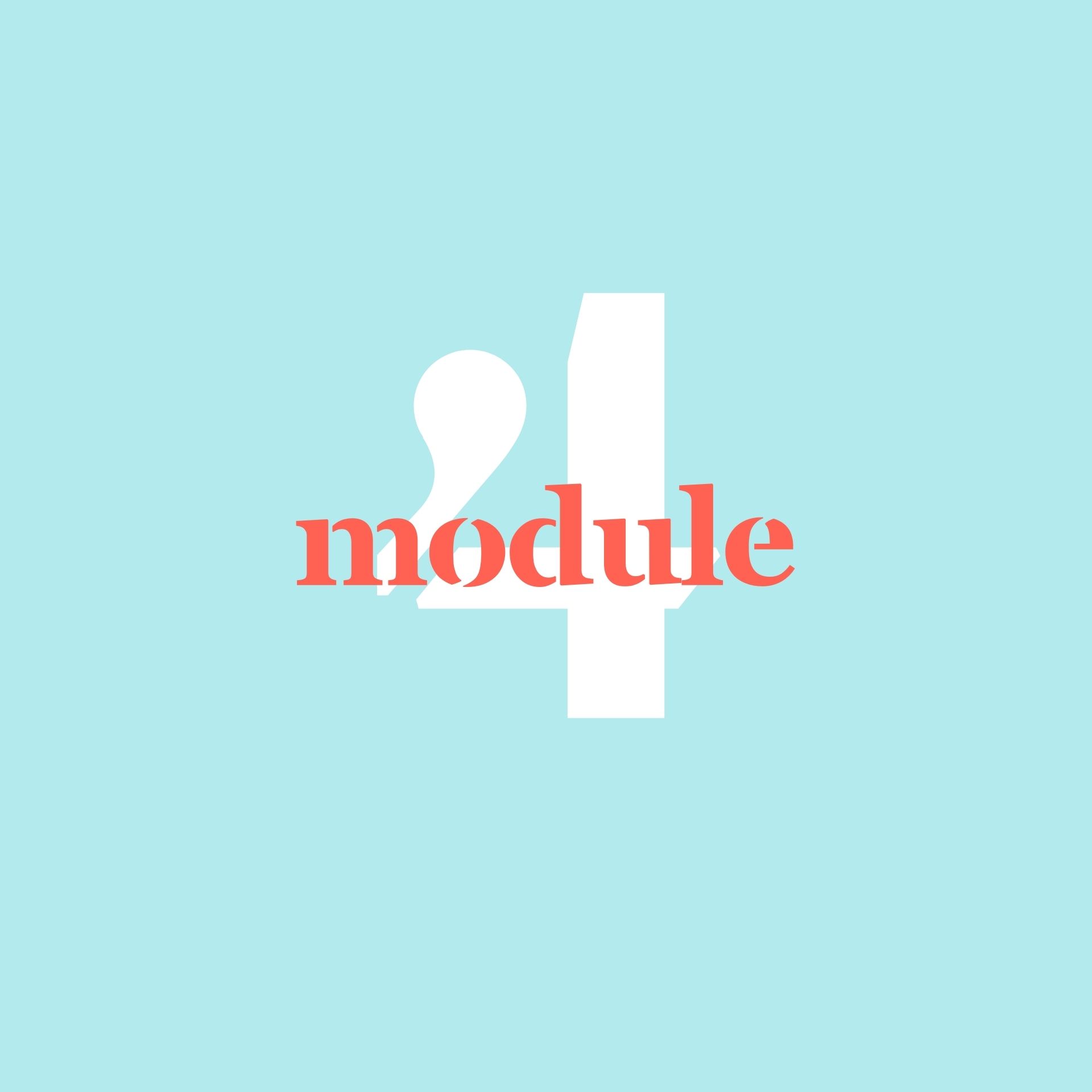 People usually think that lack of inspiration is what is causing their artist block. Finding inspiration is not the sole cure to artist block but it can enhance your practice and help motivate you. It's also a lot of fun! Learn how to infuse inspiration into every corner of your life and how to really seek out the inspiration that is best for you and your style.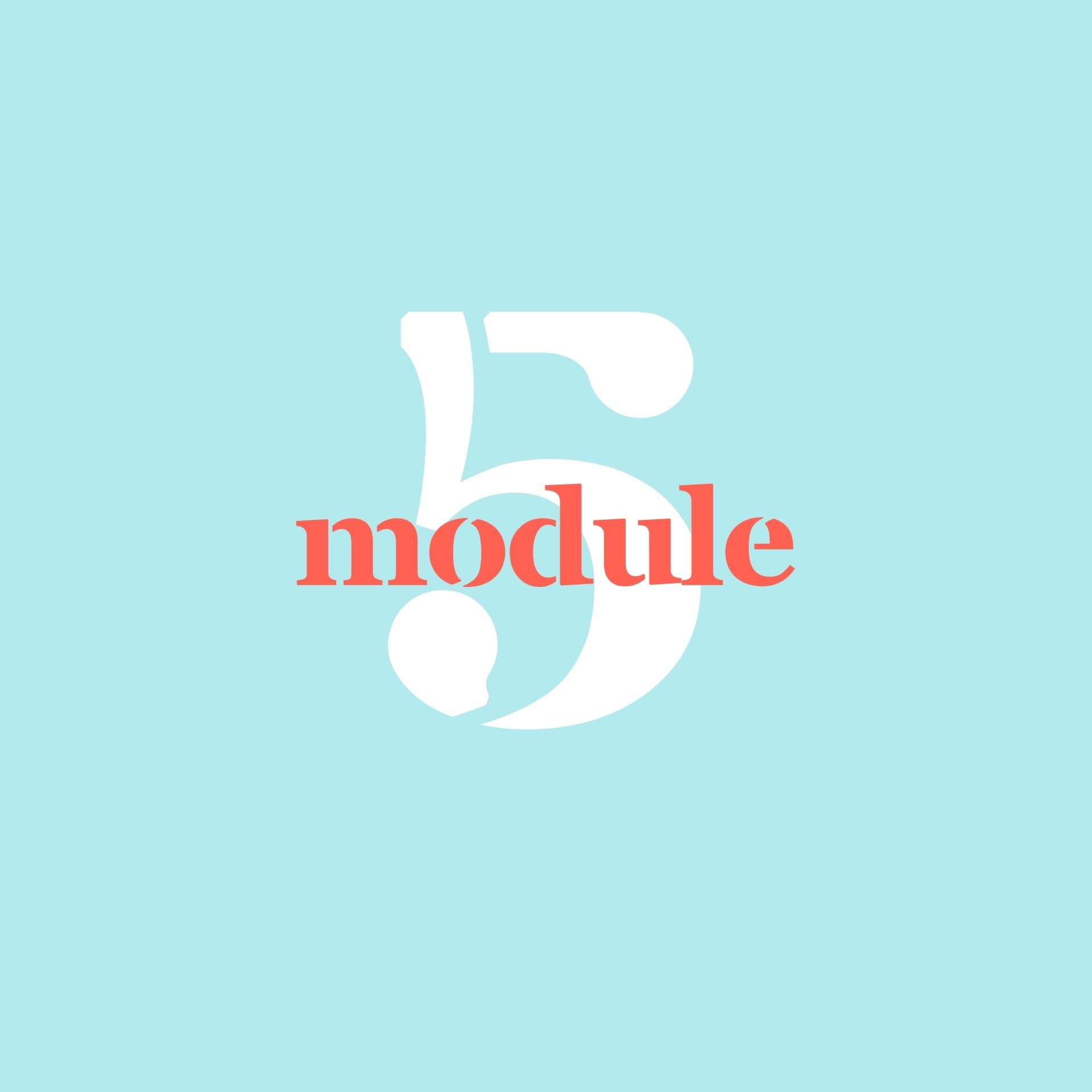 If you're having a hard time with making art on a regular basis this will be your guide to sticking with it! Easier said than done but the obvious solution to artist block is a no-nonsense deep commitment to showing up again and again. In this module I will set you up for success so that you can actually meet your goals without any overwhelm, burnout, or sacrifice.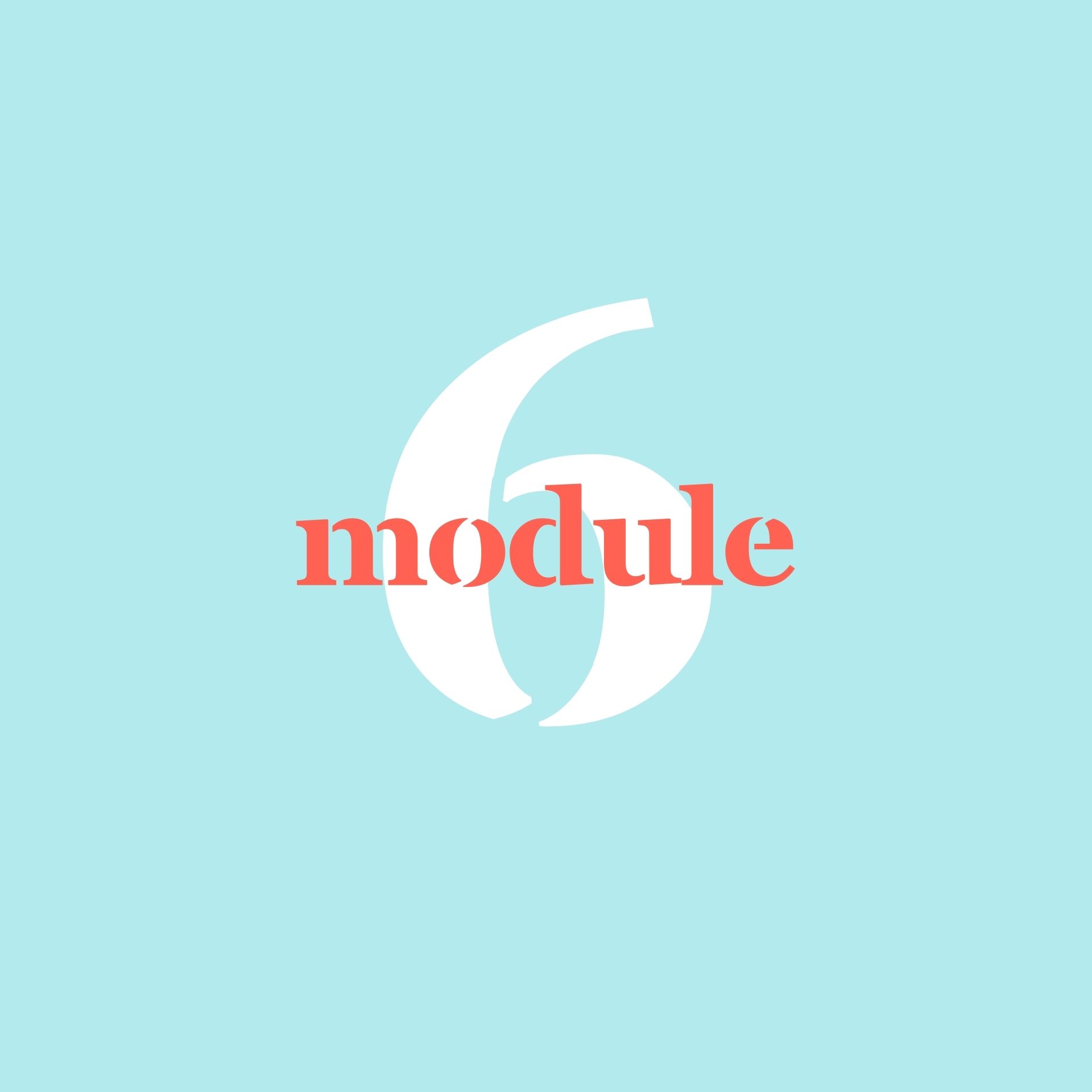 Artist block usually doesn't go away completely. It's something we all need to learn how to dance with. This module will teach you how to reframe your thinking so that you don't get stuck again. When you find yourself without motivation or inspiration in the future you'll know exactly what to do. Plus you'll actually learn how to be more creative and make more compelling art!

You deserve to start making art again NOW. You deserve to feel that deep connection with your soul and step back into that part of yourself that you've been missing!


But beyond that, the world needs your art. It truly does. I know sometimes it doesn't feel that way but the positive ripple effect of putting original art out into the world is so understated. Your art helps make the world a better place.
Here are the steps you need to take to get started:
Sign up below by choosing a payment plan.
An email will get sent to your inbox with login information.
Log-in and get started! All videos are pre-recorded and come with PDF downloads
Things you should know...


1. You get routine accountability check-ins after you've completed Module 5.
2. There is a BONUS Resource Module!!! The resource module includes my recommended reading list. All of the books, videos, articles, etc. that helped me get over artist block all at your finger tips.


3. Each module comes with a PDF and a video so you can read, watch or listen.


4. 14 day money back guarantee. If you don't like the workshop, or it doesn't work for you, no problem.
5. You get life time access. Go at your own pace.
Can you do me a favor?


Whether or not you sign up for the Artist Block Workshop, I want you to promise me this: you'll get back to making art again. Make a promise that by the end of the next 6 weeks you'll be committed to a weekly art practice. 

Because if you don't, I know you'll regret it. When you look back at the end of your life you'll say to yourself, "I didn't even really try". And all the reasons and excuses that seem relevant today will fade away.  

I don't want that to happen to you. I'm here to take you by the arm and help you get started up again. 

You know how art makes you FEEL. You know how much it nourishes your soul. You know how much it inspires others around you.  

You. Are. Meant. To. Make. Art. 

So let's do it!
Once you've gone through each module in the Artist Block Workshop you'll have unshakeable confidence in your art-making practice.  

You'll be able to navigate through any set-back or resistance because you'll know deep in your bones exactly why you make art.  

You'll also have the psychological tools needed to overcome any resistance that comes up.

And you'll know exactly what to do when you're feeling uninspired.  

Fear of how your art may be received or perfectionism sabotaging your efforts will be a thing of the past. Yes, these demons may come up again but you'll be able to look them straight in the eye and say "not this time".

Best of all, you will start to be more creative. Your art will improve and flourish in ways that you never thought imaginable.  

Because you've worked through your creative blocks you'll not only be making art on a consistent basis but your art will be BETTER than it was in the past.

And most importantly, you'll enjoy making art. Because that is key to all of your success and happiness as an artist. 

So if you're ready to let go of all your baggage and become the artist of your dreams sign up today. We'll be so happy to have you!

Sign up today!
Still have questions? Not sure what you actually need?


You can book a 20 minute consultation call with me and ask me anything! We'll see whether or not this workshop is right for you.
Click here to have a chat with me.
Hi! I'm Katie. I've been an artist my whole life and graduated from Skidmore with a Visual Arts major in 2008.
Sometime in my mid twenties I got discouraged and had trouble painting for 9 years. But after tons of research and soul searching I figured it out right when my son Forest was born.
I once again have a deeply satisfying art practice that feels like an unwavering connection to my truest self.
My mission is to help you figure it out faster than I did!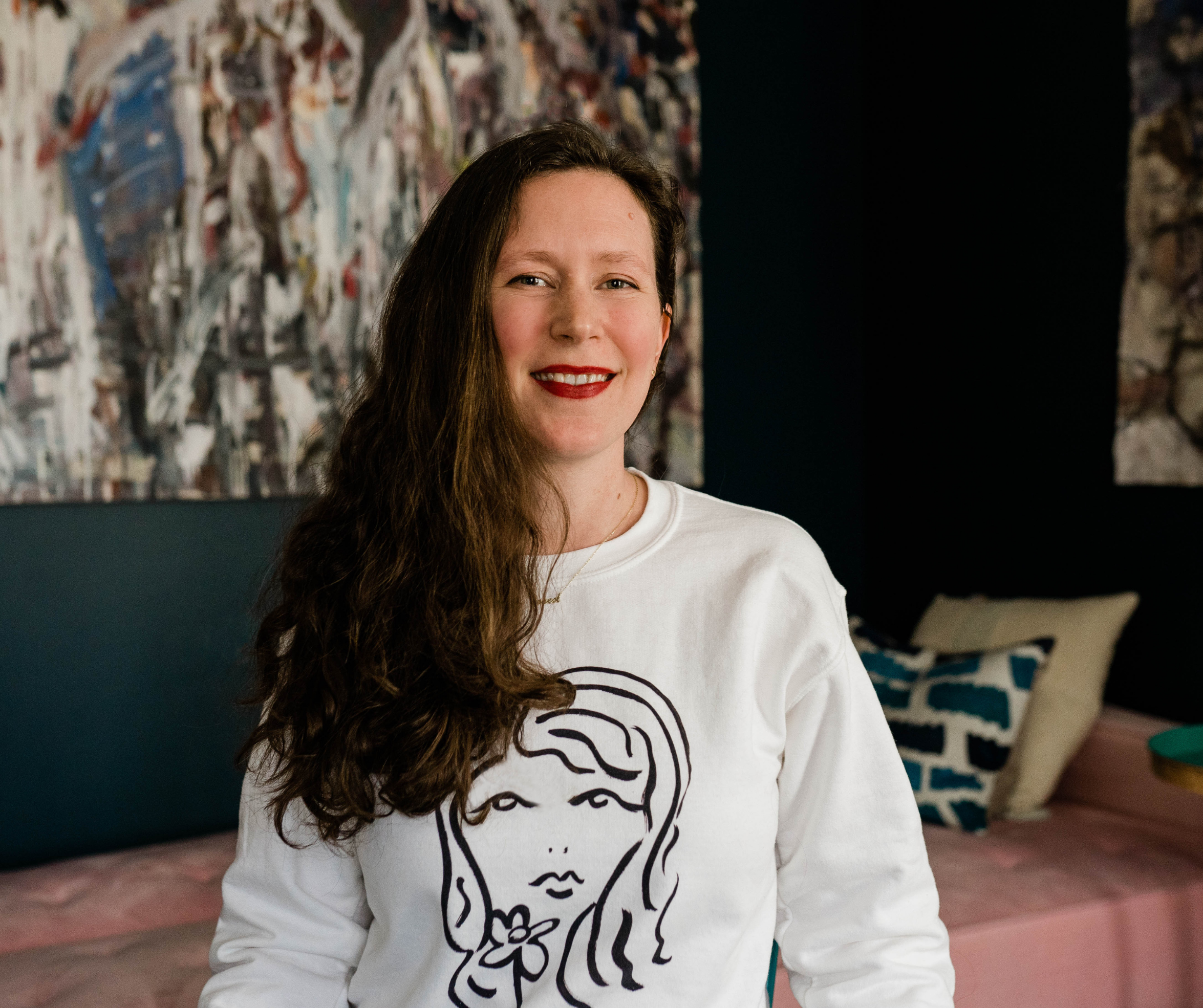 Check your inbox to confirm your subscription